Gift Certificates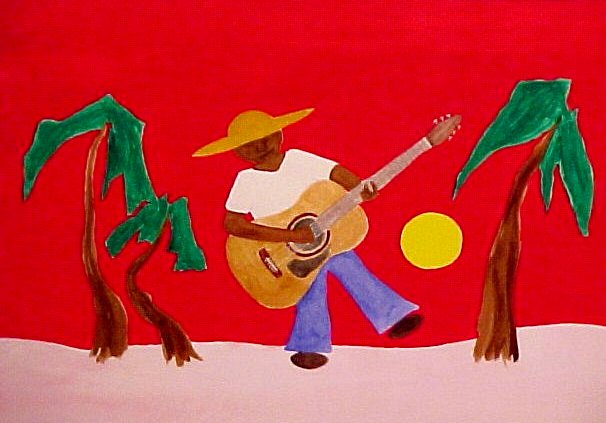 How Many Lessons Should You Purchase?
For a student who wants to get a basic understanding of the guitar, it might be good to pay for one month's worth of lessons (usually 4 lessons). An advanced player may only want one lesson, just to see how things go. Purchasing only one lesson is an option, but special scheduling accommodations would have to be made for the receiver of the gift certificate. If the purchaser wants to finance a years worth of tuition for guitar lessons through the gift certificate program, it is possible, but the payments would need to be made in 4 separate installments, because you are limited to purchasing a maximum of 13 lessons per a gift certificate.
Pricing
Gift Certificates for guitar, bass, or saxophone lessons with Nils Crusberg are available at a cost of
$27 per a half-hour lesson plus shipping and handling (S+H).
Payments can be made by meeting with Nils Crusberg in person and providing him with a check or cash.
If you pay Nils Crusberg directly, the S+H fee is waived.
If you choose to pay by credit card using the "Buy Now" option listed below, a flat rate S+H fee of $8 applies.
Pricing Examples
If you purchase 1 lesson using the "Buy Now" option, the cost is $27+$8(S+H) for a total of $35.
If you purchase 4 lessons using the "Buy Now" option, the cost is $108+$8(S+H) for a total of $116.
Scheduling Lessons
The person buying the gift certificate is not usually the person who is attending the lesson,
so it is important to consider how the appointments will be set up.
Scheduling generally occurs in one-month blocks.
The student attends their lessons at the same time and on the same day each week.
(Example: Tuesdays at 4:00pm)
The person purchasing the gift certificate or the person receiving it can set up the appointments.
Please keep in mind that Nils Crusberg has a reservation/cancellation policy,
and students are often charged for missed appointments, especially when they do not provide at least 24 hours of advanced notice.
Nils Crusberg's cancellation policy is available at this link:
View Cancelation Policy
Below is a link to Nils Crusberg's

Current Schedule

:
Link to Schedule
Receiving Gift Certificates
Gift certificates will be immediately mailed via the USPS to the address that is provided to the credit card vendor in charge of transferring the money. If you need immediate delivery, a "digital" gift certificate can be emailed to you, but you must contact Nils Crusberg directly for the transaction to occur in this manner.
Instructions for Describing the Amount of Lessons You Would Like Purchase
After clicking "Buy Now", you will be asked what "quantity" you would like to purchase.
Write in the amount of lessons you wish to purchase under the "quantity" option.
Keep in mind, there is a 13 lesson maximum for each gift certificate purchase.